316LN Stainless Steel Sheets, Plates & Coils
316LN Stainless Steel Sheets, Plates & Coils Exporter & Manufacturer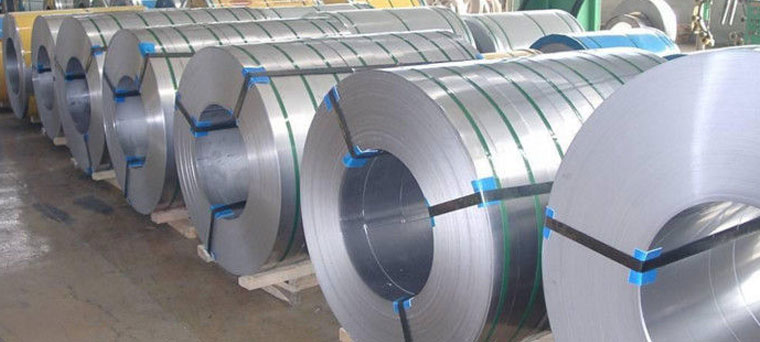 Leading Manufacturer of UNS S31653 Sheets, SS 316LN Plates Supplier, AISI SS 316LN Stainless Steel 316LN Plates Exporter, Din 1.4429 SS 316LN Plates Manufacturer, Stainless Steel 316LN Plates Supplier Exporter in India.
316LN Stainless Steel 316LN Sheets Suppliers, SS Werkstoff No 1.4401 Sheets Stockist, SS UNS S31635 Plates Stockists, 316 LN Chequered Plate Exporter, SUS 316 LN Plate, Stainless Steel 316 LN Cold Rolled Plates Supplier
Deepak Steel India is a leading manufacturer, supplier, and exporter of high-quality 316LN Stainless Steel Sheets, Plates & Coils. Deepak Steel India is one of the leading production bases for 316 / 316L sheets coil plates, which usually uses parts which is relatively thin due to lack of weld. However, for further welding, stainless steel sheet 316 carries a variety of functions. The use of high chromium with the addition of molybdenum can be used in a 316 stainless steel plates, such as in aggressive conditions in seawater. 316 stainless steel coil opted for their resistance to stress corrosion cracking, which cannot be used as another stainless steel
This magnet is 316LN stainless steel sheet, which cannot be hardened by heat treatment. The most common is the 316LN stainless steel plate, which is their micro-nickel, manganese and excess nitrogen. Generally 316L stainless steel coil-like structures at very high temperatures on steel. This structure in 316 stainless steel Seating coils indicates their typical combination of vendibility and formability.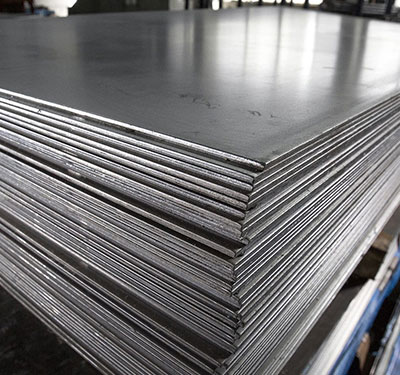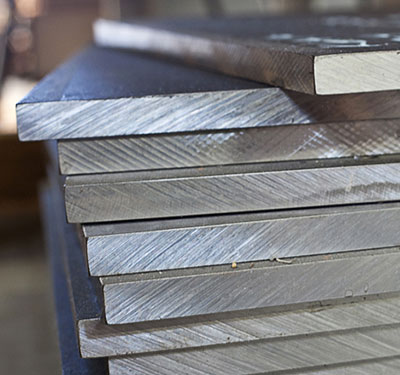 Chromium, molybdenum and nitrogen can be improved by adding corrosion resistance of 316 stainless steel perforated wire. Seating 316L SS coil cannot be hardened by heat treatment. Still, the property is useful for being able to work hard to maintain a high level of strength, flexibility and a valuable level of rigidity. They are standard 316L hollow wire, prone to corrosion cracking stress.
We provide our users with these types of 316LN Stainless Steel Sheets & Plates at the best possible price rates. Please contact us today with your specific requirements and request a free quotation. We offer high-quality products at the most reasonable prices.
Latest Price of 316 LN SS Chequered Plate Exporter, SS 316 LN Perforated Sheets Stockist, ASME SA240 Stainless Steel 316 LN Coils, SS Grade 316 LN Polished Plates Manufacturer, SS UNS S31653 Plates Prices.
Specifications for 316LN Stainless Steel Sheets , Plates & Coils
---
Specifications
ASTM A240 / ASME SA240
Thickness
0.1 mm-120 mm
Width
1000mm, 1219mm, 1500mm, 1800mm, 2000mm, 2500mm, 3000mm, 3500mm, etc
Length
2000mm, 2440mm, 3000mm, 5800mm, 6000mm, etc
Surface
2B, 2D, BA, NO.1, NO.4, NO.8, 8K, mirror, checkered, embossed, hairline, sand
blast, Brush, etching, etc
Finish
Hot rolled plate (HR), Cold rolled sheet (CR), 2B, 2D, BA NO(8), SATIN (Met with Plastic Coated)
Form
Sheet, Plate, Coil, Flat, Strip, Circle, Profile, Shim, Foil, Chequered Plate.
316LN Stainless Steel Sheets , Plates & Coils Chemical Composition
---
| | | | | | | | | | |
| --- | --- | --- | --- | --- | --- | --- | --- | --- | --- |
| Grade | C | Si | Mn | P | S | Ni | Cr | Mo | Others |
| 317LN | 0.030 | 0.75 | 2.00 | 0.045 | 0.030 | 11.0/15.0 | 18.0/20.0 | 3.0/4.0 | N:0.10/0.22 |
Mechanical Properties of 316LN Stainless Steel Sheets , Plates & Coils
---
| | | | | |
| --- | --- | --- | --- | --- |
| Yield Strength (Mpa) | Tensile Strength (Mpa) | Elongation (%) | HBW | HRBW |
| 205 | 515 | 40 | 217 | 95 |
Types of 316LN Stainless Steel Sheets , Plates & Coils
---
316L Stainless Steel Pipe
316L Stainless Steel Tube
316L Stainless Steel Electropolished Pipe
316L Stainless Steel Threaded Fittings
316L Stainless Steel Socketweld Fittings
Export Destination of 316LN Stainless Steel Sheets , Plates & Coils
---
Exporting 316LN Stainless Steel Sheets , Plates & Coils to over 60 countries including Afghanistan, Albania, Andorra, Angloa, Austria, Australia, Bahrain, Bangladesh, Bhutan, Brazil, Brunei, Belarus, Belgium, Bulgaria, Cambodia, China, Cyprus, Croatia, Czech Republic, Canada, Denmark, Estonia, Egypt, Finland, France, Germany, Greece, Georgia, Hungary, Iceland, Ireland, Italy, Indonesia, Iran, Iraq, Israel, Japan, Jordan, Kazakhstan, Kuwait, Kyrgyzstan, Lebanon, Latvia, Latin America, Liechtenstein, Lithuania, Luxembourg, Malta, Madagascar, Mexico, Moldova, Monaco, Malaysia, Maldives, Mongolia, Myanmar (Burma), Nepal, New Zealand, North Korea, Netherlands, Norway, Nigeria, Oman, Poland, Portugal, Pakistan, Palestine, Philippines, Qatar, Russia, Romania, Russia, San Marino, Serbia and Montenegro, Slovakia, Slovenia, Spain, Sweden, Switzerland, Saudi Arabia, Singapore, South Korea, South Africa, Sri Lanka, Sudan, Syria, Taiwan, Tanzania, Tajikistan, Thailand, Turkey, Turkmenistan, Ukraine, United Kingdom, United Arab Emirates (UAE), Uzbekistan, Venezuela, Vietnam, Yemen, etc.
Supplying 316LN Stainless Steel Sheets , Plates & Coils to Following Domestic Cities
---
Mumbai, Delhi, Kolkata, Chennai, Bengaluru, Hyderabad, Ahmadabad, Pune, Surat, Jaipur, Kanpur, Lucknow, Nagpur, Ghaziabad, Indore, Coimbatore, Kochi, Patna, Kozhikode, Bhopal, Thrissur, Vadodara, Agra, Malappuram, Thiruvananthapuram, Kannur, Ludhiana, Nashik, Vijayawada, Madurai, Varanasi, Meerut, Faridabad, Rajkot, Jamshedpur, Srinagar, Jabalpur, Asansol, Vasai Virar City, Allahabad, Dhanbad, Aurangabad, Amritsar, Jodhpur, Ranchi, Raipur, Kollam, Gwalior, Durg-Bhilainagar, Chandigarh, Tiruchirappalli, Kota
Industries where we supply 316LN Stainless Steel Sheets , Plates & Coils
---
Chemicals, Petrochemicals, Oil & Natural Gas Organization, Fats, Fertilizers, Sugar Mills & Distilleries, Cement Industries, Ship Builders, Paper Industries, Pumps, Automation, Paints, Steel Industries, etc.