410/410S Stainless Steel Sheets , Plates & Coils
410/410S Stainless Steel Sheets, Plates & Coils Supplier & Manufacturer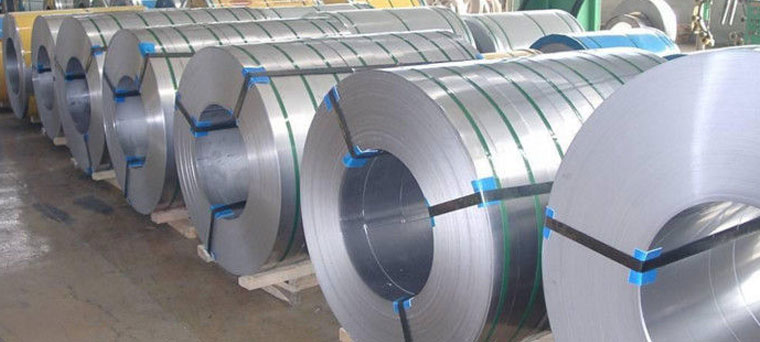 Leading Manufacturer of SS 410 Sheets, Stainless Steel 410 Plates, SS 410S Sheets Supplier, ASTM A240 Stainless Steel 410S Sheets Exporter, SS UNS S41000 Plates Manufacturer, 410 Stainless Steel Hot Rolled Plates Exporter in India
Stainless Steel Workstoff NR. 1.4000 Plates Dealer, Stainless Steel UNS S41008 Perforated Sheets Stockist, Stainless Steel 410S Hot Rolled Sheets & Plates Stockists, SS 410S Chequered Plates Manufacturer, Stainless Steel 410 Cold Rolled Plates Manufacturers
Deepak Steel India 410 is the largest supplier of stainless steel coil and sheet in India and 410/410s stainless steel sheets & Plates in India. We believe that our customer base for India has been published on our social networking sites every month, to withdraw the price of our stainless steel strip 410 kg and 410 stainless steel coils. We believe SS 410 plates, sheets and coils around 240MPa yield strength of 439 are good, especially in automotive exhaust systems, cargo containers, 410 coils compared with stainless steel coil for our SS, only Frame and perforated sheets for housing reduction.
We are the No.1 supplier of 410 stainless steel sheets, one of the oldest 410 stainless steel coil manufacturers in steel silver Mumbai, Maharashtra. We have got a high production which you can check out on the factory tour included below. This is why we have the most massive bulk coil SS 410 and 410s stainless steel coil and sheet made in India and stock in India. Our product is natural to weld 410 a roll of stainless steel and offer good abrasion resistance.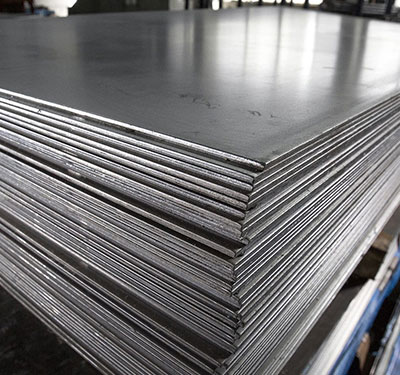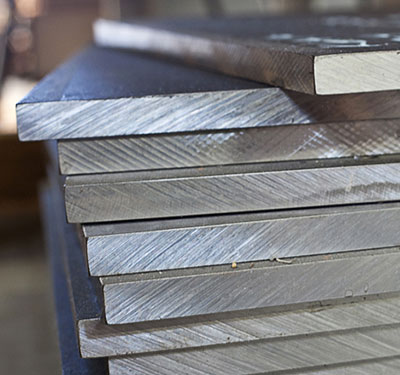 Our AIS 410 coil also did not compare to the expensive as the other companies are providing in 441 SS coils. We have SS 410 coil solid Ferritic titanium stainless steel, which creates a light corrosion protective layer in the exhaust gas environment and is easy to weld.
We provide our users with these types of 410/410s Stainless Sheets & Plates at the best possible price rates. Please contact us today with your specific requirements and request a free quotation. We offer high-quality products at the most reasonable prices.
Latest Price of ASME SA240 Stainless Steel 410 Coils, Stainless Steel 410S Sheet Metal Stockist, SS Grade 410 Polished Plates dealers, SS Werkstoff No 1.4006 Sheets, Stainless Steel UNS S41008 Perforated Sheets Prices.
Specifications for 410/410S Stainless Steel Sheets , Plates & Coils
---
| | |
| --- | --- |
| Grades | Stainless Steel 410, 410S |
| Thickness | 0.3 mmThk To 10 mm Thk |
| Width | 1000mm, 1219mm, 1500mm, 1800mm, 2000mm, 2500mm, 3000mm, 3500mm, etc |
| Length | 2000mm, 2440mm, 3000mm, 5800mm, 6000mm, AS PER CUSTOMER'S REQUIREMENT |
| Type of Material | STAINLESS STEEL SOFT, DEEP DRAW, EXTRA DEEP DRAW, QUARTER HARD, HALF HARD, FULL HARD. |
| Form | Coil / Strip |
| Test Certificate | Yes. |
| Finish | NO.1, 2B, 2D, 2H, 2R, No.4, HAIRLINE, SCOTCH BRITE, SATIN FINISH, NO.8, BA. |
| Make | JINDAL, BAHRU, POSCO KOREA, POSCO THAINOX, COLUMBUS, ACERINOX, APERAM, TISCO, NISSHIN, NIPPON AND MANY MORE MILLS. |
410/410S Stainless Steel Sheets , Plates & Coils Chemical Composition
---
Grade
C
Mn
Si
P
S
Cr
Mo
Ni
N
SS 410
0.15 max
1.0 max
1.0 max
0.040 max
0.030 max
11.5 – 13.5
–
0.50 max
–
SS 410S
0.08 max
1.00 max
1.00 max
0.04 max
0.03 max
11.5 – 14.5
0.60 max
–
Mechanical Properties of 410/410S Stainless Steel Sheets , Plates & Coils
---
Grade
Tensile Strength ksi (MPa) min
Yield Strength 0.2% offset ksi (MPa) min
Elongation (% in 50mm) min
Hardness (Brinell) MAX
Hardness (Rockwell B) MAX
410
65 (450)
30 (205)
20
217
96
410S
-at 68°F: 0.280
187 at 212°F
23.7 at 68°F
29
6.0 at 32 – 212°F
0.11 at 68°F to 212°F
2700 to 2790
–
–
–
–
7.5 at 68 – 1200°F
–
–
Types of 410/410S Stainless Steel Sheets , Plates & Coils
---
Stainless Steel 410S Polished Plates
SS 410S Polished Plates
410S SS Polished Plates
410S Stainless Steel Polished Plates
Stainless Steel 410S Hot Rolled Plates
SS 410S Hot Rolled Plates
410S SS Hot Rolled Plates
410S Stainless Steel Hot Rolled Plates
Stainless Steel 410S Cold Rolled Plates
SS 410S Cold Rolled Plates
410S SS Cold Rolled Plates
410S Stainless Steel Cold Rolled Plates
Stainless Steel 410S Coils
SS 410S Coils
410S SS Coils
410S Stainless Steel Coils
Stainless Steel 410S Strips
SS 410S Strips
410S SS Strips
410S Stainless Steel Strips
Stainless Steel 410S Foils
SS 410S Foils
410S SS Foils
410S Stainless Steel Foils
SS 410S Shim Sheet
410S SS Shim Sheet
SS 410S Chequered Plate
410S SS Chequered Plate
SS 410S Perforated Sheet
410S SS Perforated Sheet
410S Galvanized Steel Sheet
410S Corrugated Steel Sheets
Stainless Steel 410S Shim Sheet
410S Stainless Steel Shim Sheet
Stainless Steel 410S Chequered Plate
410S Stainless Steel Chequered Plate
Stainless Steel 410S Chequered Plate
Stainless Steel 410S Perforated Sheet
410S Stainless Steel Perforated Sheet
Stainless Steel 410S Roof Sheets
410S Stainless Metal Sheet
Stainless Steel 410S Perforated Sheet
Stainless Steel 410S Decorative Sheets
Stainless Steel 410S Polished Texture Sheet
Stainless Steel Sheets 410S Cut to Size
410S Designer Stainless Steel Sheet
Stainless Steel 410S Etched Designer Sheets
Export Destination of 410/410S Stainless Steel Sheets , Plates & Coils
---
Exporting 410/410S Stainless Steel Sheets , Plates & Coils to over 60 countries including Afghanistan, Albania, Andorra, Angloa, Austria, Australia, Bahrain, Bangladesh, Bhutan, Brazil, Brunei, Belarus, Belgium, Bulgaria, Cambodia, China, Cyprus, Croatia, Czech Republic, Canada, Denmark, Estonia, Egypt, Finland, France, Germany, Greece, Georgia, Hungary, Iceland, Ireland, Italy, Indonesia, Iran, Iraq, Israel, Japan, Jordan, Kazakhstan, Kuwait, Kyrgyzstan, Lebanon, Latvia, Latin America, Liechtenstein, Lithuania, Luxembourg, Malta, Madagascar, Mexico, Moldova, Monaco, Malaysia, Maldives, Mongolia, Myanmar (Burma), Nepal, New Zealand, North Korea, Netherlands, Norway, Nigeria, Oman, Poland, Portugal, Pakistan, Palestine, Philippines, Qatar, Russia, Romania, Russia, San Marino, Serbia and Montenegro, Slovakia, Slovenia, Spain, Sweden, Switzerland, Saudi Arabia, Singapore, South Korea, South Africa, Sri Lanka, Sudan, Syria, Taiwan, Tanzania, Tajikistan, Thailand, Turkey, Turkmenistan, Ukraine, United Kingdom, United Arab Emirates (UAE), Uzbekistan, Venezuela, Vietnam, Yemen, etc.
Supplying 410/410S Stainless Steel Sheets , Plates & Coils to Following Domestic Cities
---
Mumbai, Delhi, Kolkata, Chennai, Bengaluru, Hyderabad, Ahmadabad, Pune, Surat, Jaipur, Kanpur, Lucknow, Nagpur, Ghaziabad, Indore, Coimbatore, Kochi, Patna, Kozhikode, Bhopal, Thrissur, Vadodara, Agra, Malappuram, Thiruvananthapuram, Kannur, Ludhiana, Nashik, Vijayawada, Madurai, Varanasi, Meerut, Faridabad, Rajkot, Jamshedpur, Srinagar, Jabalpur, Asansol, Vasai Virar City, Allahabad, Dhanbad, Aurangabad, Amritsar, Jodhpur, Ranchi, Raipur, Kollam, Gwalior, Durg-Bhilainagar, Chandigarh, Tiruchirappalli, Kota
Industries where we supply 410/410S Stainless Steel Sheets , Plates & Coils
---
Chemicals, Petrochemicals, Oil & Natural Gas Organization, Fats, Fertilizers, Sugar Mills & Distilleries, Cement Industries, Ship Builders, Paper Industries, Pumps, Automation, Paints, Steel Industries, etc.