A106 Grade B Carbon Steel Pipes
A106 Grade B Carbon Steel Pipes Manufacturer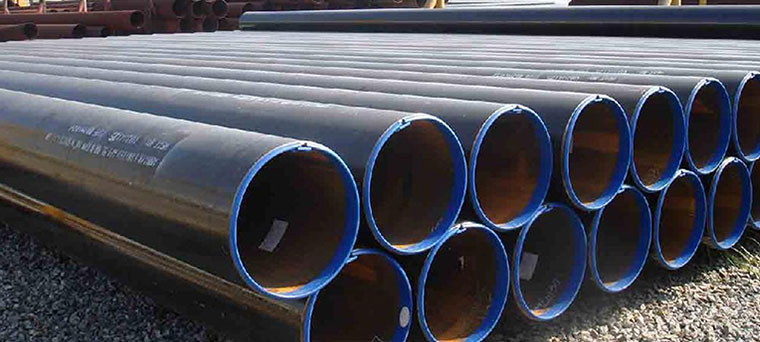 Leading Manufacturer of A106 Grade B Carbon Steel Pipes, ASTM A106 Gr.b Carbon Steel Welded Pipes Exporter, ASTM A106 Gr B Carbon Steel Pipe Manufacturer, Carbon Steel ASTM A106 Pipe Supplier, Carbon Steel A106 Gr.b Rectangular Pipe Stockist, Carbon Steel A106 Gr.b Square Pipe Suppliers in Mumbai, India
Carbon Steel A106 GR.B Seamless Pipes Suppliers, ASTM A106 Carbon Steel GR.B Seamless Pipes Manufacturer, CS A106 Gr.B Bush Hex Pipe Stockist, Carbon Steel A106 Grade B Pipe Exporter, ASTM A106 GR. B Carbon Steel EFW Pipes Supplier, ASTM A106 GR. B Carbon Steel ERW Pipes Manufacturer
Deepak Steel India is one of the pioneers in the manufacturing and supplying of A106 Grade B Carbon steel pipes, which is available in the market at very reasonable prices. All forged A106 Carbon Pipes should be solution annealed according to the heat treatment section to restore the ferrite- austenite equilibrium. The metallurgy of A106 carbon steel welded pipes has a ferrite structure during solidification.
When the weld metal temperature of A106 Grade B carbon steel pipes is in the ( 1150- 1450 degree C ) range, it is possible to increase its ferrite content. It is the cooling of the high-temperature ferrite that allows retransformation into austenite. This results in yielding a ferrite – austenite weld structure.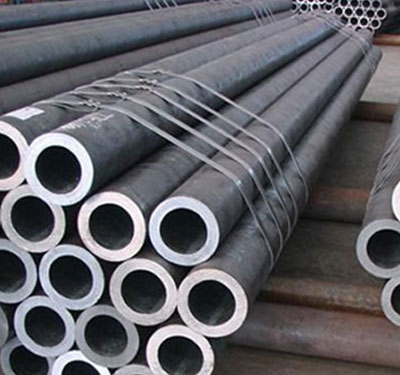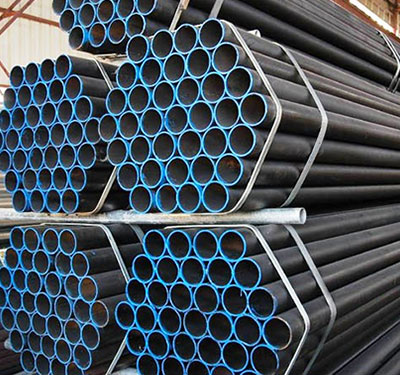 Cooling rates are significant as getting the weld area too hot, or too much weld energy leads to cooling rates being too slow, allowing the formation of embrittling phase in the heat-affected zone.
We provide you would the best possible A106 Grade B Carbon Steel Pipes at the reasonable price range. If you are looking to buy these A106 Grade B Carbon Steel Pipes, then please contact us today and get a free estimation.
ASTM A106 GR. B Carbon Steel Round Pipes Manufacturer, A106 Gr.B CS Hexagonal Pipe Stockist, Carbon Steel Seamless Black Round Pipes Manufacturer, Grade B A106 Welded Pipe supplier, A106 Carbon Steel Seamless Pipe Price.
A106 Grade B Carbon Steel Pipes Specification
---
| | |
| --- | --- |
| Specifications |  ASTM A106 ASME SA106 |
| Dimensions |  ASTM, ASME and API |
| Size |  1/2" NB to 36" NB |
| Thickness |  3-12mm |
| Schedules |  SCH 40, SCH 80, SCH 160, SCH XS, SCH XXS, All Schedules |
| Type |  Seamless / ERW / Welded / Fabricated |
| Form |  Round, Hydraulic Etc |
| Length |  Min 3 Meters, Max18 Meters, or according to customer's  requirement |
| End |  Plain End, Beveled End, Treaded |
A106 Grade B Carbon Steel Pipes Chemical Composition
---
 A106 Gr.B

C
Mn
Si
Cu
Ni
Cr
Mo
V
P

 0.3 max 

 0.29~1.06 

 0.1 min 

 0.4 max 

 0.4 max 

 0.4 max 

 0.15 max 

 0.08 

 0.035
A106 Grade B Carbon Steel Pipes Mechanical Properties
---
| | | |
| --- | --- | --- |
| Grade |  Yield Strength  |  Tensile Strength  |
|  A106 Gr.B | 240 | 415 |
Types of Grade B A106 Pipes & Tubes
---
Carbon Steel Seamless Pipe
CS Grade B Seamless Pipe
ASTM A106 Gr.B Seamless Pipe
ASTM A106 Welded Pipe
CS Welded Pipe
CS Grade B Welded Pipe
Grade B A106 Welded Pipe
ASTM A106 ERW CS Pipes
Grade B Carbon Steel ERW Pipe
ASTM A106 Gr.B CS Pipes
Carbon Steel Seamless Tubes
CS Grade B Seamless Tubes
ASTM A106 Gr.B Seamless Tubes
CS Welded Tubes
ASTM A106 Welded Tubes
CS Grade B Welded Tubes
Grade B A106 Welded Tubes
ASTM A106 ERW CS Tubes
Grade B Carbon Steel ERW Tubes
ASTM A106 Gr.B CS Tubes
Export Destination of A106 Grade B Carbon Steel Pipes
---
Exporting A106 Grade B Carbon Steel Pipes to over 60 countries including Afghanistan, Albania, Andorra, Angloa, Austria, Australia, Bahrain, Bangladesh, Bhutan, Brazil, Brunei, Belarus, Belgium, Bulgaria, Cambodia, China, Cyprus, Croatia, Czech Republic, Canada, Denmark, Estonia, Egypt, Finland, France, Germany, Greece, Georgia, Hungary, Iceland, Ireland, Italy, Indonesia, Iran, Iraq, Israel, Japan, Jordan, Kazakhstan, Kuwait, Kyrgyzstan, Lebanon, Latvia, Latin America, Liechtenstein, Lithuania, Luxembourg, Malta, Madagascar, Mexico, Moldova, Monaco, Malaysia, Maldives, Mongolia, Myanmar (Burma), Nepal, New Zealand, North Korea, Netherlands, Norway, Nigeria, Oman, Poland, Portugal, Pakistan, Palestine, Philippines, Qatar, Russia, Romania, Russia, San Marino, Serbia and Montenegro, Slovakia, Slovenia, Spain, Sweden, Switzerland, Saudi Arabia, Singapore, South Korea, South Africa, Sri Lanka, Sudan, Syria, Taiwan, Tanzania, Tajikistan, Thailand, Turkey, Turkmenistan, Ukraine, United Kingdom, United Arab Emirates (UAE), Uzbekistan, Venezuela, Vietnam, Yemen, etc.
Supplying A106 Grade B Carbon Steel Pipes to Following Domestic Cities
---
Mumbai, Delhi, Kolkata, Chennai, Bengaluru, Hyderabad, Ahmadabad, Pune, Surat, Jaipur, Kanpur, Lucknow, Nagpur, Ghaziabad, Indore, Coimbatore, Kochi, Patna, Kozhikode, Bhopal, Thrissur, Vadodara, Agra, Malappuram, Thiruvananthapuram, Kannur, Ludhiana, Nashik, Vijayawada, Madurai, Varanasi, Meerut, Faridabad, Rajkot, Jamshedpur, Srinagar, Jabalpur, Asansol, Vasai Virar City, Allahabad, Dhanbad, Aurangabad, Amritsar, Jodhpur, Ranchi, Raipur, Kollam, Gwalior, Durg-Bhilainagar, Chandigarh, Tiruchirappalli, Kota
Industries where we supply A106 Grade B Carbon Steel Pipes
---
Chemicals, Petrochemicals, Oil & Natural Gas Organization, Fats, Fertilizers, Sugar Mills & Distilleries, Cement Industries, Ship Builders, Paper Industries, Pumps, Automation, Paints, Steel Industries, etc.