T22 Alloy Steel Seamless Tubes
T22 Alloy Steel Seamless Tubes Exporter & Manufacturer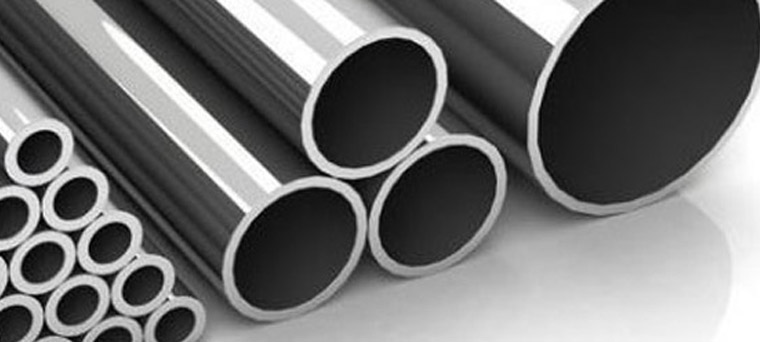 Leading Manufacturer of Alloy Steel Seamless Tubes, T22 Alloy Steel Seamless Tubes Exporter, T22 Alloy Steel Seamless Square Tubes Manufacturer, T22 Alloy Steel Seamless Round Tubes Supplier, T22 Alloy Steel Seamless Rectangular Tubes Stockist, T22 Alloy Steel Seamless welded Tubes Manufacturer in Mumbai, India
ASTM A213 T22 Alloy Steel High Pressure Tube Suppliers, Alloy Steel T22 Cold Rolled Coiled Tube Manufacturer, Alloy Steel UNS K4154 Seamless Tube Stockist, Alloy Steel Grade T22b Tubes Manufacturer, ASTM A213 Alloy Steel Tubing Supplier
Deepak Steel India is a well-known and trustable distributor of the T22 alloy Steel seamless tubes. Here the tubes are available in customized shapes, sizes, and designs. Generally, the distributors use unsuitable welding techniques such as oxy-acetylene and submerged arc welding. Here India's search techniques are not important. It's the processing of the tubes; however, if allowed, are followed by complete solution annealing at 1149 degrees Celsius after which water cooling is done.
These alloy Steel under controlled composition are used in the welded form and therefore are very less prone to stress corrosion cracking in severe conditions also. Using these Steel tubes, various products such as tankers can be built, which can even handle hydrochloric acid and Aluminum chloride catalyst storage.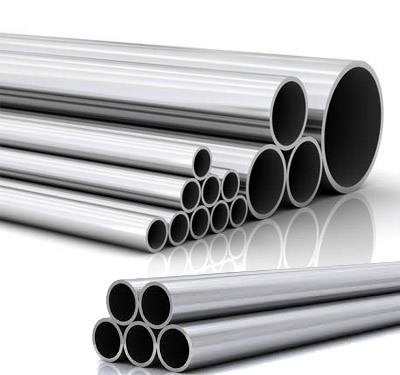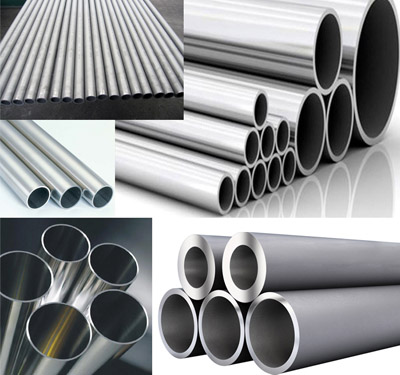 The Steel tubes of assistants to any arrangement of Granville margin carbide to ensure that uniform resistance to corrosion is offered. The tubes are available in a range of 12.7 7 mm to 88.9 MM of diameter. They have a tolerance ranging from 10% to 15%. These Steel tubes are available as seamless tubes, custom tubes, and round tubes.
We provide you would the best possible T22 Alloy Steel Seamless Tubes at the reasonable price range. If you are looking to buy these T22 Alloy Steel Seamless Tubes, then please contact us today and get a free estimation.
Alloy Steel T22 Electropolish Tube Manufacturer, T22 Alloy Steel Seamless ERW/EFW Tubes Stockist, Alloy Steel T22 Custom Tube Manufacturer, T22c Alloy Steel Heat Exchanger Tube supplier, Alloy Steel T22 Welded Tubes Price.
Specifications for T22 Alloy Steel Seamless Tubes
---
| | |
| --- | --- |
| Specifications | ASTM A/ASME SA 213, A691 |
| Dimensions | ASTM, ASME and API |
| Size | 1/2″ OD up to 5″ OD, customs diameter also available |
| Outer Diameter | 6.2500mm; WT:1-200mm |
| Schedule | SCH20, SCH30, SCH40, STD, SCH80, XS, SCH60, SCH80, SCH120, SCH140, SCH160, XXS |
| Type | Seamless |
| Form | Round Pipes, Custom Pipes, Square Pipes, Rectangular Pipe, "U" Shape, Hydraulic Pipes |
| Length | Single Random, Double Random & Cut Length. |
| End | Plain End, Beveled End, Treaded |
T22 Alloy Steel Seamless Tubes Chemical Composition
---
| Grade | Alloy T22 |
| --- | --- |
| C≤ | 0.05-0.15 |
| Mn | 0.30-0.60 |
| P≤ | 0.025 |
| S≤ | 0.025 |
| Si≤ | 0.50-1.0 |
| Mo | 0.80-1.13 |
Mechanical Properties of T22 Alloy Steel Seamless Tubes
---
| Grade | Alloy T22 |
| --- | --- |
| Tensile Strength, MPa | 415 min |
| Yield Strength, MPa | 205 min |
| Elongation % | 30 min |
| Hardness, HB | 163 min |
Types of T22 Alloy Steel Seamless Tubes
---
Alloy Steel T22 Seamless Tube
T22 Alloy Steel Seamless Tube
UNS K21590 Seamless Tube
ASTM SA213 T22 Alloy Seamless Tube
Export Destination of T22 Alloy Steel Seamless Tubes
---
Exporting T22 Alloy Steel Seamless Tubes to over 60 countries including Afghanistan, Albania, Andorra, Angloa, Austria, Australia, Bahrain, Bangladesh, Bhutan, Brazil, Brunei, Belarus, Belgium, Bulgaria, Cambodia, China, Cyprus, Croatia, Czech Republic, Canada, Denmark, Estonia, Egypt, Finland, France, Germany, Greece, Georgia, Hungary, Iceland, Ireland, Italy, Indonesia, Iran, Iraq, Israel, Japan, Jordan, Kazakhstan, Kuwait, Kyrgyzstan, Lebanon, Latvia, Latin America, Liechtenstein, Lithuania, Luxembourg, Malta, Madagascar, Mexico, Moldova, Monaco, Malaysia, Maldives, Mongolia, Myanmar (Burma), Nepal, New Zealand, North Korea, Netherlands, Norway, Nigeria, Oman, Poland, Portugal, Pakistan, Palestine, Philippines, Qatar, Russia, Romania, Russia, San Marino, Serbia and Montenegro, Slovakia, Slovenia, Spain, Sweden, Switzerland, Saudi Arabia, Singapore, South Korea, South Africa, Sri Lanka, Sudan, Syria, Taiwan, Tanzania, Tajikistan, Thailand, Turkey, Turkmenistan, Ukraine, United Kingdom, United Arab Emirates (UAE), Uzbekistan, Venezuela, Vietnam, Yemen, etc.
Supplying T22 Alloy Steel Seamless Tubes to Following Domestic Cities
---
Mumbai, Delhi, Kolkata, Chennai, Bengaluru, Hyderabad, Ahmadabad, Pune, Surat, Jaipur, Kanpur, Lucknow, Nagpur, Ghaziabad, Indore, Coimbatore, Kochi, Patna, Kozhikode, Bhopal, Thrissur, Vadodara, Agra, Malappuram, Thiruvananthapuram, Kannur, Ludhiana, Nashik, Vijayawada, Madurai, Varanasi, Meerut, Faridabad, Rajkot, Jamshedpur, Srinagar, Jabalpur, Asansol, Vasai Virar City, Allahabad, Dhanbad, Aurangabad, Amritsar, Jodhpur, Ranchi, Raipur, Kollam, Gwalior, Durg-Bhilainagar, Chandigarh, Tiruchirappalli, Kota
Industries where we supply T22 Alloy Steel Seamless Tubes
---
Chemicals, Petrochemicals, Oil & Natural Gas Organization, Fats, Fertilizers, Sugar Mills & Distilleries, Cement Industries, Ship Builders, Paper Industries, Pumps, Automation, Paints, Steel Industries, etc.